Company Name
Contact Info
Location

DEV ÇELİK DEMİR HIRDAVAT SAN. VE TİC. LTD. ŞTİ.

BÜSAN ORGANİZE SAN. KOSGEP CD. NO: 68 / KARATAY / KONYA / TÜRKİYE

Hall2: 2

Stand: 212A

Product Groups
Company Info

Products

Represented Companies

Company Brands
It is a company that was established in 1983, engaged in the trade of skilled steel, and has been continuing its services for 39 years, established on a closed area of 3500 m2. It sells steel to companies operating in the automotive, sub-industry and machinery manufacturing industry as well as steel dealer companies. In our company, there are dealers and dealerships of companies such as Asil Çelik, Cemtaş and mke, which are branded in the field of qualified steel.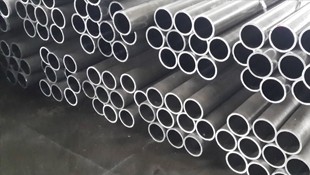 HYDRAULIC PIPES, HONED PIPES, STEEL DRAWING PIPES
HYDRAULIC PIPES AND SHAFT PIPES
PRODUCT DESCRIPTION:
No product info found.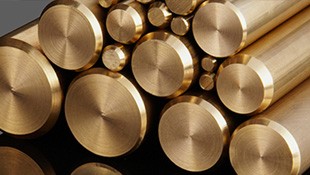 BRASS-COPPER-ALUMINUM PRODUCTS
BRASS-COPPER-ALUMINUM
PRODUCT DESCRIPTION:
No product info found.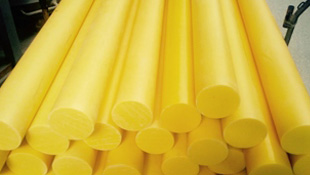 DELRIN-POLYAMIDE-FIBER-KESTAMIDE-TEFLON
PLASTIC PRODUCTS
PRODUCT DESCRIPTION:
DELRIN: Delrin rod and delrin sheets; It is a slippery material with high mechanical strength and low friction coefficient. It can withstand high temperatures. Due to its impact resistance and hardness properties, delrin materials are frequently preferred in gear construction and daily use areas that are frequently disassembled and installed. Its electrical insulation, resistance to chemical abrasives and water-repellent structure greatly expand its areas of use. The main sectors used are; Automotive Machinery industry Spare Parts Industry Electrical and Electronics Food Textile CASTAMIDE: It is also defined by the names Cast Polyamide or Cast Nylon. Kestamide® is an engineering plastic that is widely used in all branches of industry due to its superior mechanical, physical, chemical and electrical properties. It is used in many environments where aluminum, copper, bronze, steel, fiber, brass and other metals are used, providing superior advantages instead of these metals. It is cheaper, lighter, more durable and has a longer service life than these metals.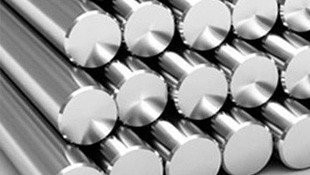 STAINLESS STEELS (303-304-420, ETC.)
STAINLESS STEELS
PRODUCT DESCRIPTION:
No product info found.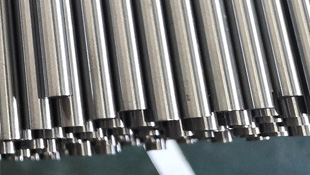 BOHLER (2080-2344-2379 ETC.)
HOT-COLD WORKING TOOL STEELS
PRODUCT DESCRIPTION:
No product info found.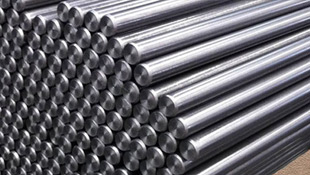 VENDING MACHINE STEEL
VENDING MACHINE STEELS
PRODUCT DESCRIPTION:
WHAT IS VENDING MACHINE STEEL? Vending machine steels are steels with low machining costs, usually with the appearance of chips in the rapid machining process. Due to the easy machinability properties they carry, these steels are defined as the most suitable steels for stone lifting operations such as longitudinal and butt torsion, threading, drill drilling, reaming performed on multi-spindle or revolver lathes. CLASSIFICATION OF VENDING MACHINE STEELS According to the applied heat treatment of vending machine steels, Non-heat treated (soft vending machine steels) Heat treated The reclamation process is applied They are divided into two main groups, namely those that undergo a cementation process. PROCESSES APPLIED TO VENDING MACHINE STEELS - Since surfaces that do not require chip removal must be at precise measurement tolerances, vending machine steels are rather used as cold drawn. - By the way, it contains about 0.120% sulfur and low carbon, and is called semi-automatic steel Dec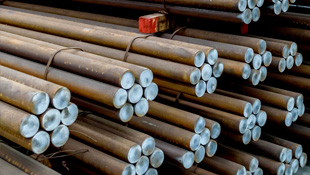 CEMENTATION STEEL (7131-8620-NOBLE-IMPORTED)
CEMENTATION STEEL
PRODUCT DESCRIPTION:
WHAT IS CEMENTATION STEEL? Cementation steels are low carbon, non-alloy or alloy steels used for the manufacture of variable and impact-resistant parts where softer and fuller properties are desired in the core and wear-resistant, low carbon, non-alloy or alloy steels. The addition of these properties to the part occurs by impregnating the steel surface with carbon. Case hardening Steels, gears, bearings, piston pins, diamond, chain, chain sprockets and pulleys, drives, guide bearings, roller bearings, rollers, measuring and control instruments part of mid push or push pieces, by cold or by inflating fiskirtila (eksturusyon) shaped parts, cutting tools used in the manufacture of parts such as they are. THE PROCESS OF SEMENTATION The cementation process is one of the surface hardening methods and is the oldest and most widely used. In essence, it is a process of carbon impregnation on the surface of a piece of low-carbon steel. The process of carbon impregnation involves the use of carbon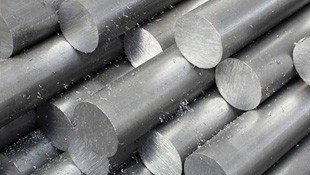 BREEDING STEELS
BREEDING STEELS
PRODUCT DESCRIPTION:
WHAT IS RECLAMATION STEEL? Reclamation steels are unalloyed and alloyed machine-made steels whose chemical composition is favorable for hardening, especially in terms of the amount of carbon, and which have a high toughness property at a certain tensile strength at the end of the reclamation process. The reclamation process is described as a set of hardening processes before and after which a high toughness property will be added to the steel part as a result. Breeding Steels due to its superior mechanical properties gained at the end of the breeding process, various machine and engine parts, forged parts, various bolts, nuts and deviations, crankshafts, axles, control and drive parts, piston rods, various shafts, they are used in a wide area, including the manufacture of parts such as Gears. For this reason, reclamation steels are the most produced and used type of steel after construction and unalloyed steels. The selection of the appropriate breeding steel and the implementation of the correct breeding process require a lot of attention and experience. Reclamation i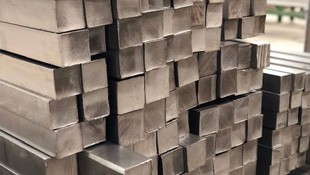 CARBON STEELS (HOT AND COLD SHOT-HOT AND COLD LLAMA,SQUARE, HEXAGON)
CARBON STEELS
PRODUCT DESCRIPTION:
Carbon, the basic alloying element of steel, affects the hardness and strength characteristics of steel. As a rule, it contains between 0.4 and 1.5% of the Decarbonized element. An increased amount of carbon increases the hardness to a certain extent, while reducing the weldability of steel. Examples of areas of use are machine manufacturing, shafts, cogs, bolts and nuts. High-carbon steels are also included in the group of Correctional Steels due to their correctability. Carbon Steels They are divided into 3 classes according to the amount of carbon they contain. Low carbon carbon steels: These are carbon steels containing up to 0.20% carbon. Since there is little carbon in its structure, they can be called mild steels. While the yield and tensile strengths are low, its properties such as ductility and toughness are high. Its hardenability properties are low. Medium carbon Dec steels: Carbon steels containing between 0.20-0.60% carbon. They have such properties as medium yield - tensile strength, ductility and toughness. Avg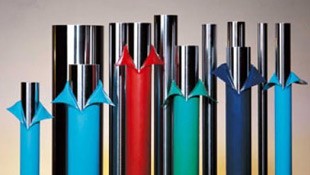 GROUND SHAFT-CHROME PLATED SHAFT-TRANSMISSION SHAFTS
GROUND SHAFT-CHROME PLATED SHAFT-TRANSMISSION SHAFTS
PRODUCT DESCRIPTION:
Chrome-plated SHAFT: hydraulic and pneumatic cylinder applications especially in chrome-plated shafts are induction hardened, excellent finish and optimum corrosion resistance, high impact resistance provides extra hardened and normalized steel consists of. TRANSMISSION SHAFT: Transmission shaft is carbon steels produced by cold drawing method from stainless steel with round cross section and different diameters. it can be found in such grades as s235jr (st37-2), s275jr (st44-2) and s355j0 (st52-3). The steels that are molded and formed at room temperature are called transmission steel or cold drawing steel. It is aimed to increase the yield and tensile strength of the material without the need for heat treatment by cold drawing process. In order to improve the mechanical properties of hot-rolled steel sheet materials by thinning, rolling at room temperature is applied instead of drawing, such materials are called cold-rolled steel. Transmission steels contained low carbon
No represented companies found.
The company has no registered brand information.