Company Name
Contact Info
Location

BURSA ULUDAĞ ÜNİVERİSİTESİ ELEKTROMOBİL TOPLULUĞU

Bursa Uludağ Üniversitesi Mühendislik Fakültesi Isı Tekniği Laboratuvarı Özlüce / / BURSA / TÜRKİYE

Hall2: 1

Stand: 125C

Product Groups

Sectoral Non-Governmental Organization
Technology Development Organizations
Universities
Company Info

Products

Represented Companies

Company Brands
Bursa Uludağ University Electromobile society was founded by Mechanical Engineering and Electrical-Electronics Engineering students in the 2016-2017 academic year. The foundation purpose of the Electromobility Group is to participate in the Efficency Challenge Electric Vehicle Competition organized within the scope of Tübitak and Teknofest. Model Satellite, Rocket, Robotaxi - Passenger Autonomous Vehicle teams were added to the community, which grew faster than expected. As a future target, it will also participate in the Shell Eco Marathon and Formula Student competition.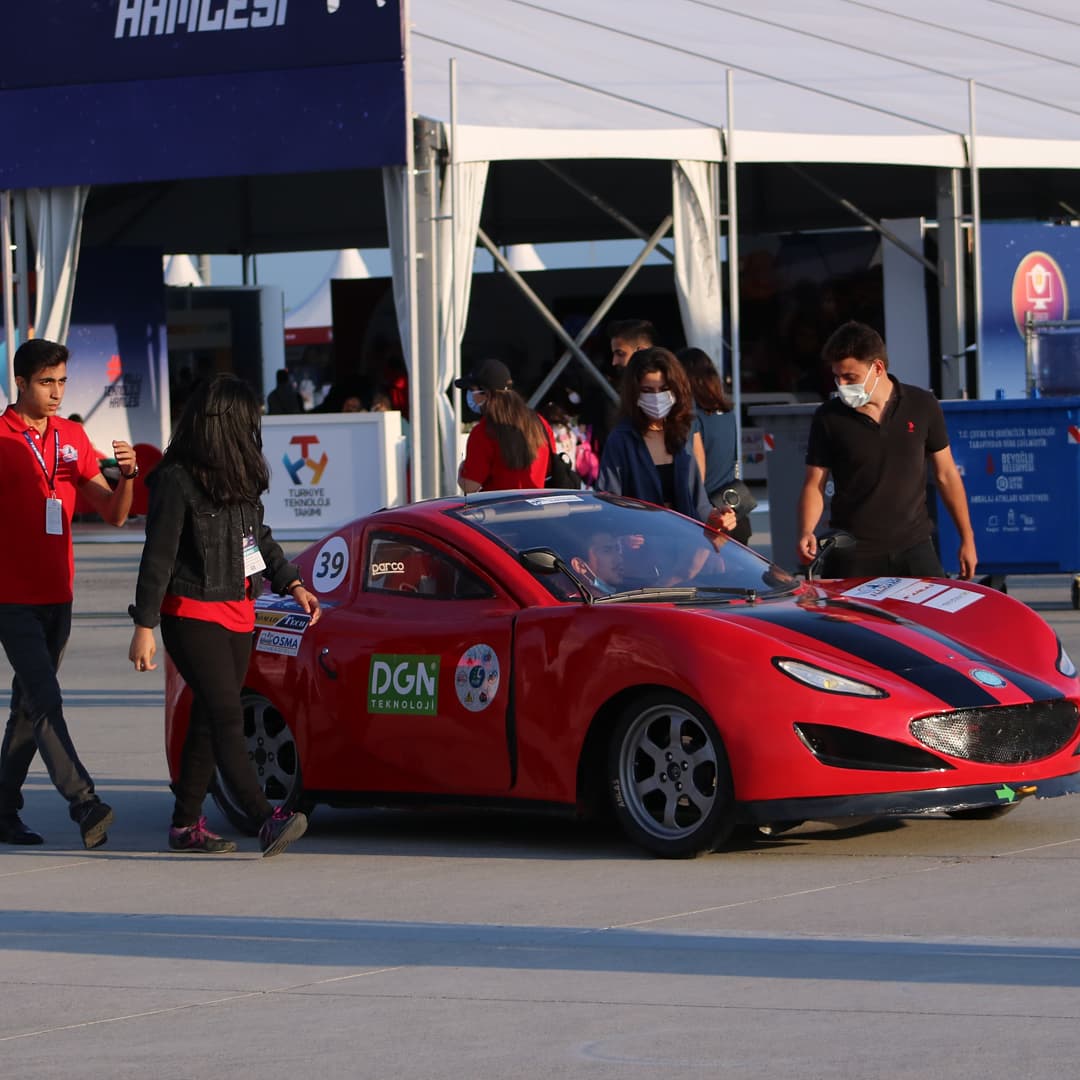 İstiklal
Domestic Electric EC Racing Vehicle
PRODUCT DESCRIPTION:
Our vehicle named Istiklal has a fiberglass body and its chassis is made of aluminum. Carbon fiber is used in the front and rear suspension parts and in many parts of the vehicle. Our vehicle has been produced with a design approach that will keep its pilot safe at all times and appeal to everyone, in accordance with the main purpose of the competition.
No represented companies found.
The company has no registered brand information.